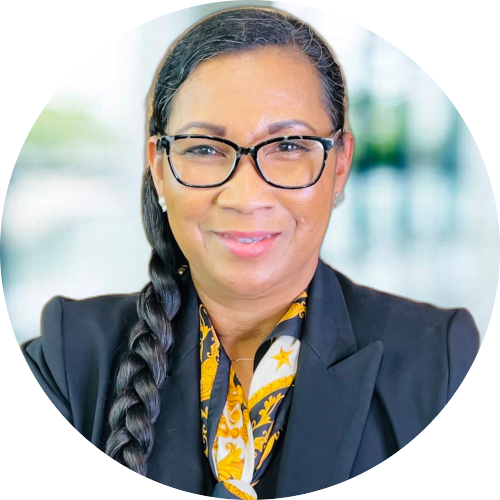 Attorney/Owner
Brief info
Pamela J. Brown-McGill, or Attorney Pamela as she likes to be called, always knew that she wanted to be an attorney. Upon coming to San Diego in her early twenties, she found herself working in the legal field starting off as a legal secretary trainee, eventually becoming a legal secretary, judicial secretary and eventually a paralegal/small claim's legal advisor. You name it, and Attorney Pamela has most likely done it. She has worked in the private and public sector for both local government, the Superior Court of California, and County of San Diego assisting attorneys handling civil litigation and employment matters, assisting with government tort claims, and working with pro pers in small claims.
She credits working in the Small Claims Legal Advisor as being the turning point when she knew it was time to make the transition. Although she was a wife, mother, full-time employee and volunteer, she decided it was time to return to school and get her doctorate in law. Thus, Attorney Pamela went to law school. She credits her humble beginnings with giving her the ability and stamina to take on this rather large undertaking, rolling up her sleeves and getting the job done.
Today, Attorney Pamela still assists with small claims matters, being the supervisor of the Thomas Jefferson School of Law Small Claims Clinic and serving on the small claims judicial committee. While she also continues to work in Civil Litigation, she now also handles Bankruptcy and Estate Planning.
She is committed to ensuring that her law firm is not a place where people dread coming to, are apprehensive about, or just downright fear. Rather she prefers that people see her and her firm as a refuge -- a place to go and just talk with a friend and counselor. Further, she is resolute about getting issues solved amicably and expeditiously. Attorney Pamela believes that knowledge is power, and to that extent, she enjoys sharing her knowledge — no doubt the teacher within her.
In addition to running her practice, Attorney Pamela enjoys spending time with family, reading and traveling.